You are here
Brexit deal an important milestone but uncertainty remains
Brussels, 26 November 2018 – The US business community in Europe welcomes the agreement by the EU and UK reached over the weekend because it paves the way for an orderly UK withdrawal and the onset of a transition period that is crucial to business.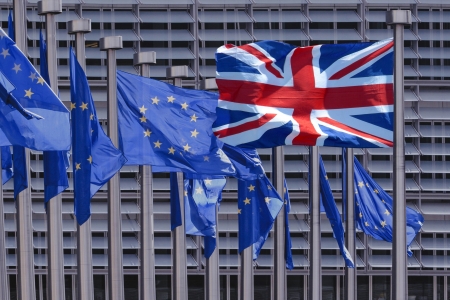 To avoid a disastrous cliff-edge, it is important that the deal is now ratified by the EU and UK parliaments without delay.
American companies are heavily invested in the EU and the UK and want this to continue. Now that the UK's withdrawal is finalised, the two parties should begin immediately scoping an ambitious new partnership. The political declaration lacks detail and a great deal of work lies ahead to secure an ambitious EU-UK trade relationship for goods and services. At the same time, both sides should provide greater clarity on contingency planning in the event of a still possible no-deal scenario.
Susan Danger, CEO, AmCham EU, said: 'We urge EU and UK lawmakers to approve this Brexit deal as soon as possible to further mitigate risk and reduce uncertainty. Meanwhile, negotiators must already turn their attention to mapping out the framework for the future partnership. We are concerned that the current proposals, as provided for in the political declaration, do not go nearly far enough to ensure frictionless EU-UK trade. It is not too late for both sides to reorient their aspirations towards a new relationship that builds on the current deep ties.'
US business interest in Brexit: American companies are heavily invested in both the EU and the UK. In 2017, Europe was the recipient of some 60 percent of all US FDI, out of which one quarter flowed directly to the UK – demonstrating the importance of both markets to American business.
For further information, contact Tim Adamson, Senior Policy Adviser (tad@amchameu.eu; +32 2 289 10 37).