You are here
AmCham EU travels to Strasbourg to talk energy and transport
Last week, a delegation of AmCham EU's Transport Energy and Climate Committee went to Strasbourg to meet with MEPs on EU transport and energy policy.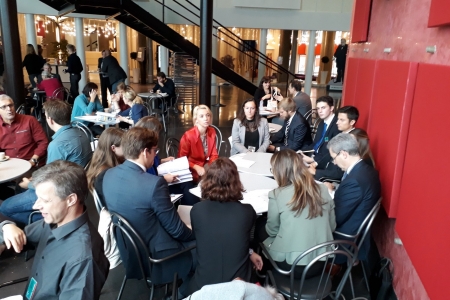 The group, led by two Vice-Chairs of the Committee, held a total of 19 meetings, mostly focused on the Clean Energy Package and the Low-Emission Mobility strategy.
When it comes to the Clean Energy Package, the ultimate objective should be to drive private sector investment and continue the integration of the energy market. AmCham EU had constructive exchanges on key points such as capacity mechanisms, interconnections and storage. The delegation also highlighted how corporate power purchase agreements can help mitigate the risks of new renewable energy projects.
On the Low-Emission Mobility strategy, effective emissions reduction will come from a combination of different technologies. In meetings with MEPs AmCham EU stressed the importance of a technology-neutral and holistic approach, which also considers the role of infrastructure.
For more information on AmCham EU's work on energy and transport, please contact Stéphanie Brochard (sbr@amchameu.eu).