You are here
AmCham EU Delegation to the EPP Congress in Zagreb
A delegation from AmCham EU's European Parliament Outreach Task Force attended the European People's Party Congress in Zagreb, Croatia from Wednesday, 20 November to Thursday, 21 November 2019.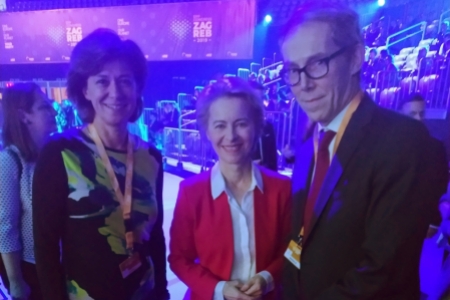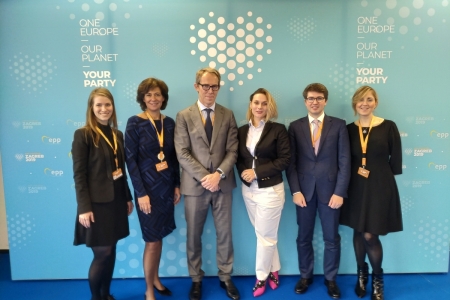 The EPP Congress brought together both new and old policy makers, including European Commissioners and Commissioners-elect, MEPs and Heads of State. We heard from Ursula von der Leyen, President-elect of the European Commission, Angela Merkel, Chancellor of Germany, Andrej Plenković, Prime Minister of Croatia, and Donald Tusk, President of the European Council and newly elected EPP President.
In the margins of the EPP Congress, Susan Danger, spoke at Marten's Centre Marathon of Ideas in Zagreb, Croatia. She discussed the EU-US relations, trade and outlooks for the transatlantic cooperation.