You are here
Avoiding Brexit 'cliff-edge' the highest priority for US businesses
Following the UK Parliament's rejection of the EU-UK Withdrawal Agreement, discussions are currently ongoing in London on how to move forward. US companies are concerned that these developments still bring us no closer to an orderly exit of the UK from the EU.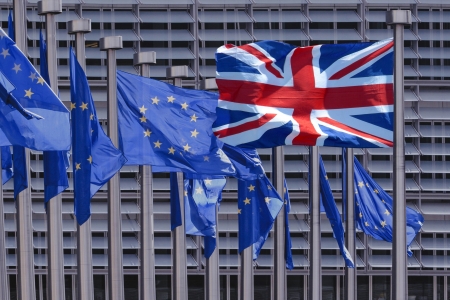 As a transition period remains crucial for business, AmCham EU urges both parties to work towards any solution removing the option of no-deal from the table. Meanwhile, given the increasing uncertainty, greater clarity on Brexit cliff edge contingency measures is needed urgently.
US businesses, together with their European affiliates, supply chains and customers, are preparing for the worst-case scenario since the date of the referendum. However, given the scale of the challenge across all sectors, neither businesses nor governments are currently ready to absorb the shock of a hard Brexit.

Time is rapidly running out and uncertainty is mounting by the day. The two negotiating parties must now redouble efforts to find solutions towards an orderly exit and an ambitious new EU-UK relationship that works for all parties. An exit of the UK from the EU without a deal would be extremely disruptive to the economies of both parties and must be avoided at all costs.