You are here
A TRIPS waiver would jeopardise, not support, efforts to accelerate COVID-19 vaccine production globally
Global access to COVID-19 vaccines is critical for protecting the health of citizens around the world and ensuring a strong economic recovery. According to Airfinity data, industry is on track to produce 10 billion units of vaccine this year, with manufacturing capability set to increase even further. This is the largest ramp-up in the history of vaccine production. Intense collaboration between the public and private sectors and between companies, enabled by a stable intellectual property framework, has been an essential piece of this incredible success story in terms of research, manufacturing and distribution.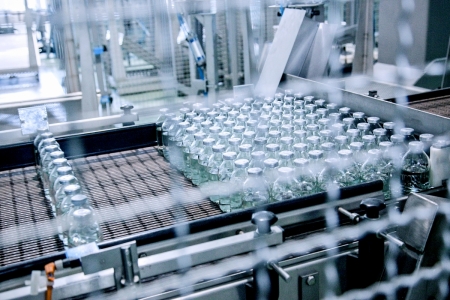 On 5 May, Ambassador Katherine Tai, United States Trade Representative, announced the support of the US Administration for waiving intellectual property protections on COVID-19 vaccines. European Commission President Ursula von der Leyen indicated the EU's willingness to discuss the US proposal. At a time when vaccine production worldwide is beginning to stabilise and rollout strategies are becoming increasingly more efficient, the American Chamber of Commerce to the EU (AmCham EU) is concerned that this approach will fail to deliver on the shared objective of vaccinating the world population as quickly as possible.
Such policy change will not contribute to accelerating the manufacturing or the distribution of vaccines, which is the key issue all stakeholders are currently trying to address. On the contrary, it risks jeopardising the ongoing global vaccine roll-out by diverting raw materials and therefore disturbing tightly calibrated supply chains. In addition to risking undermining quality standards, such a move may also give rise to numerous counterfeit products on the market, all of which would impact both patient safety and overall trust in the efficacy of vaccinations. Ultimately, it will also disincentivise companies to contribute resources and technology to research and vaccine production.
Susan Danger, CEO, AmCham EU, said: 'An IP waiver will not improve the distribution of vaccines to citizens around the world. The EU, the US and all international partners should continue to focus on strengthening production capacity and facilitating trade of raw materials and constituent parts. Industry is working around the clock to ramp up capabilities and increase the production, which relies on specific know-how, skilled workforce and availability of raw materials. We are all striving towards a shared goal: a safe return to normal life for all citizens. Putting an end to the COVID-19 crisis will only be possible through global cooperation.'