You are here
Life Sciences for Europe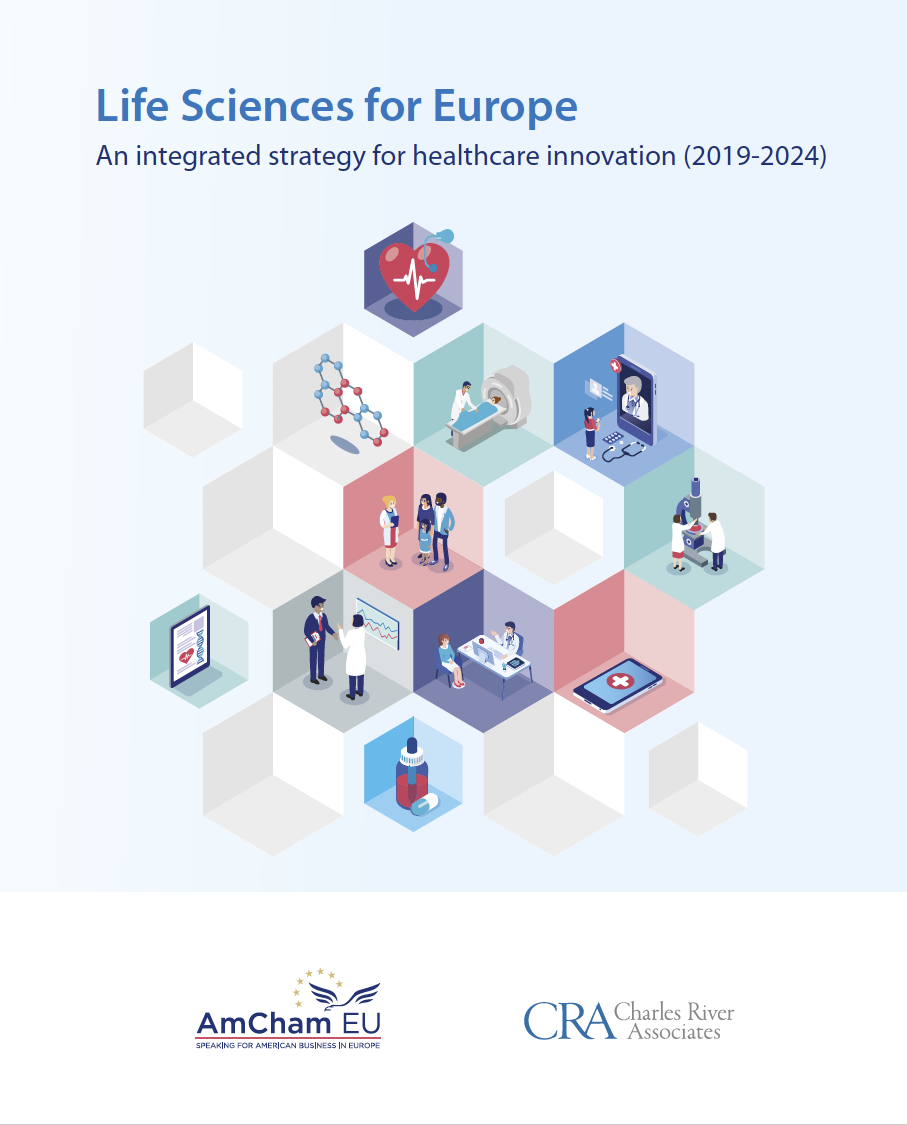 As Europe begins to recover from the the global COVID-19 crisis, the focus must be on the rebuilding of strong healthcare for the future. In that context, we have taken a fresh look at AmCham EU's Life Sciences for Europe report to propose innovative solutions that have the potential to increase the resilience of health systems.
Innovation in pharmaceuticals, medical devices, diagnostic technologies and digital health has revolutionised the healthcare sector, bringing groundbreaking benefits to patients. The integration of these technologies can also pose novel common challenges. At AmCham EU, we believe that in the current context it has never been more important to discuss these challenges and solutions for an integrated approach to the life sciences sector. As governments and the EU look at restarting the economy, the time is ripe to invest in future-proofing our health systems for the benefit of all citizens.
In the 'Life Sciences for Europe: an integrated strategy for healthcare innovation (2019-2024)', released last year, we identified the common trends and challenges arising across the industry as well as those that are due to the combined use of health technologies. The report set out a framework of innovative policy solutions for European policy-makers to consider across these key areas.
List of references and literature reviewed
For questions, please contact Francesca Risso (FRI@amchameu.eu)