You are here
On the road to clean mobility
Last week, the European Commission released the second part of its mobility strategy for Europe, the Clean Mobility Package, aimed as a contribution to the EU's low-carbon economy ambition.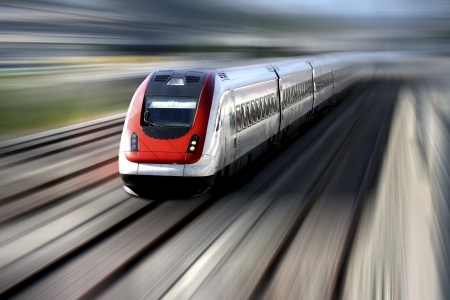 This new set of measures takes an integrated approach tackling supply, demand and infrastructure. On the supply side, new CO2 standards for cars and vans should help reduce emissions from road transport by giving clear signals to investors. The Clean Vehicles Directive aims to boost demand by promoting clean mobility in public procurement tenders. However, pull and push measures will be ineffective without serious investments in refuelling and recharging infrastructure. This makes the Action plan for the deployment of alternative fuel infrastructure all the more crucial.
Asserting EU ambition and leadership
The timing of the proposal is no coincidence. As COP23 discussions are underway, this package is meant as a testament to Europe's climate leadership and its commitment to the Paris Agreement and its own target of 40% emission reduction.
But there is also an economic narrative. As other regions of the world are leading the way in clean mobility technologies such as batteries, the EU hopes to stay its ground. Since the transport sector is a driving force of the EU economy, representing 12 million jobs, the Clean Mobility Package is presented as an integral part of the renewed European industrial policy.
Reaping the benefits of all solutions
A clear definition of zero and low-emission vehicle will be needed. However there is no silver bullet when it comes to decarbonising transport: significant results will only be achieved through combining efforts in different fields. Vehicle technology such as light-weighting and better engines, low-carbon fuels, infrastructure and eco-driving all contribute to emission reduction. Innovation in digital technologies can revolutionise how vehicles interact with each other and with road infrastructure. For instance, in-vehicle eco-navigation systems can already reduce emissions by 5-10%.
Challenges to a cleaner and more efficient European mobility are manifold, whether we move people or goods, through cities or rural areas. The EU will need tailored solutions to these challenges, and all transport modes and technologies will have to play their part.
The European Parliament and the Council will now discuss the proposals, with both climate and economic objectives in mind. The Parliament will also adopt in December its own initiative report on A European Strategy for Low-Emission Mobility which indicates the complex political and technical aspects of the file. Further reform will come in spring 2018 when the Commission is due to unveil its 'connected mobility' package.
No need to say that the next 12 to 18 months will define the legacy of the Juncker Commission on road transport.
Read our position on low-emission mobility
By Stéphanie Brochard, Senior Policy Adviser (SBR@amchameu.eu)