You are here
Free Flow of Data: AmCham EU calls MEPs to support IMCO draft report
In today's economy, small and large companies from all sectors rely on technologies to more efficiently and cost-effectively store and analyse data with the aim of providing better products and services to their customers.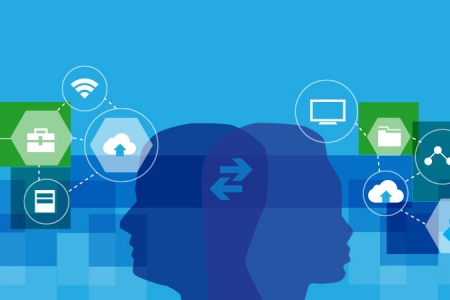 Data localisation requirements mean a significant obstacle to the use of such data-driven technologies by increasing costs and negatively impacting their development by preventing start-ups in Europe from scaling up.
AmCham EU welcomes the European Commission proposal for a Regulation which establishes the principle of the free flow of non-personal data in the EU. The Council moved quickly on the file and adopted a position end of last year. Nevertheless, further improvements in the proposal are needed to achieve its objective to remove unjustified data localisation requirements in the EU.
With the exchange of views taking place today in the European Parliament Committee on Internal Market and Consumer Protection (IMCO), AmCham EU expresses its support to the draft report presented by MEP Anna Maria Corrazza Bildt. The draft report strengthens key provisions and brings needed clarifications in the proposal.
AmCham EU calls for a swift adoption of this draft report. In particular, we call for MEPs to support the following key improvements:
A clarified scope: the draft report rightly clarifies that the regulation covers regional and local levels, public procurement procedures and that public authorities and public bodies fall within the scope of this Regulation. It further clarifies that this Regulation will apply to mixed data sets, together with the General Data Protection Regulation (GDPR).
A balanced approach to exceptions: the draft report rightly limits the exceptions to public security reasons, such as defined by the jurisprudence of the Court of Justice of the European Union and Treaty provisions. It is welcome that the text adds that this exception can only be used on an 'exceptional basis' when justified on 'imperative grounds' and in compliance with the principle of proportionality.
An effective notification procedure: enforcement mechanisms are a key element of the Regulation. The draft report is fully aligned with the mechanisms from the Transparency Directive, and clarifies the obligations for Member States and the Commission.
A market-driven approach to data portability: portability is best ensured via industry-led initiatives and not via mandatory rules. The draft report rightly insists on the general objectives of the future guidelines and gives more time to industry to implement the code.