You are here
Clean Energy Package: ITRE vote a positive step for energy efficiency
The European Parliament's ITRE Committee approved on 11 October 2017 its position on the Energy Performance of Buildings Directive (EPBD). This vote is a positive step in delivering on EU's energy and climate ambition.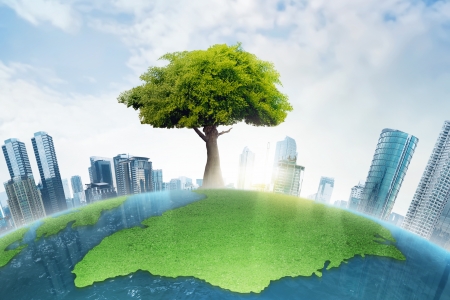 It is the first piece of the Clean Energy Package to enter negotiations between Parliament and Member States, less than a year after the proposal was released.
The vote is also a positive signal for investors. The American Chamber of Commerce to the European Union (AmCham EU) always advocated for a long-term objective of 80% reduction in energy consumption of buildings by 2050, but so far the EPBD had not been a driver for renovations. Considering that 90% of the building stock in 2050 already exists today, we applaud the strengthening of national renovations strategies in the ITRE report. It will steer EU's energy efficiency ambition and improve investors' confidence in long-term investments in efficient technologies and materials.
AmCham EU also supports the system approach outlined in the report. The broader definition of technical building systems (ie. all energy consuming equipment in a building) will allow for their full consumption to be considered. It will also encourage the use of smart technologies, such as building automation, to improve buildings' efficiency.
Furthermore, strengthening efficiency measures for heating and cooling systems is key: studies have shown that serviced and maintained heating and cooling systems are up to 30% more efficient. Mandatory inspections and automated control systems are preferable to 'advice programmes' from Member States, which have not brought any efficiency improvements so far.
Although AmCham EU truly welcomes yesterday's vote, the EPBD should not be seen in isolation. The Clean Energy Package contains eight pieces of legislation and each of them will have a role to play. Dispositions on renovation targets for government-owned buildings in the Energy Efficiency Directive, as well as the inclusion of building policy in national energy and climate plans under the Governance Regulation, will be paramount to reaching energy efficiency objectives. Today's smart and connected buildings should be seen as a key enabler of an integrated EU electricity market, as buildings can also store and generate energy.
As trilogues are about to start, we encourage the European Parliament to stay firm on its position and call for Member States to strengthen their ambition. Buildings are currently the biggest energy consumers in Europe, therefore having the largest potential for energy savings.
For further information, please contact Stéphanie Brochard (sbr@amchameu.eu).