You are here
Solidarity, Single Market, and international cooperation key to overcome COVID-19
The global COVID-19 pandemic is shaping up to be the societal challenge of our times. It has already claimed the lives of more than 175,000 people, with over 2.5 million confirmed cases. This severe health threat is further compounded by the economic and societal fallout of the emergency. The efforts of the EU and its Member States were critical for the European response to the COVID-19 crisis. An unprecedented challenge calls for an unprecedented response, and with the health, social and economic measures taken, the EU rose to the occasion. AmCham EU calls on the EU to continue its efforts to mitigate the economic impact of the emergency.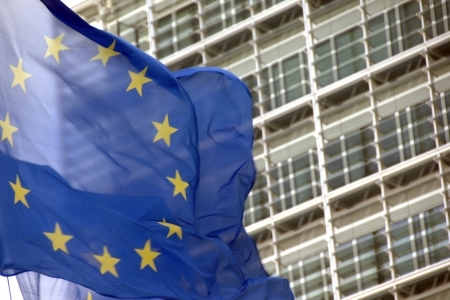 AmCham EU highlights three areas for further action:
Solidarity
The added value of the EU really comes to the fore in times of adversity. The EU's efforts to coordinate the Member States' responses, including by pooling vital resources and providing common frameworks across borders, must not be understated as a vital component in the fight against COVID-19.
We must now continue in the same spirit of solidarity, working together and with global partners to ensure supplies of vital goods and services remain accessible where they are most needed.
Single Market
Maintaining and reinforcing the EU's internal market will be essential to the region's continued economic well-being. The importance of keeping internal borders open to allow for the free flow of goods, services and capital has been further underscored by the COVID-19 crisis response. Strengthening the Single Market should become a priority in the aftermath of this emergency. The Single Market brings benefits to consumers in the form of lower prices, higher standards and greater choice, while for companies it provides legal certainty and the opportunity for economies of scale within a wider market, and easy access to a wide range of suppliers.
International cooperation
The EU's leadership is critical in building the international consensus needed to solve the current crisis. Europe can play a leading role in supporting increased collaboration at international level. In particular, we believe that a transatlantic approach based on common values should be the foundation on which to build the economic recovery of both the EU and US economies.
The current crisis highlights that any global emergency requires free trade and investment. The EU must champion a return to the principles of multilateralism and cooperation between nations, by (re-)building trust, reinforcing international institutions, and ensuring that global supply chains remain open and unharmed by opportunistic talk of protectionism.
AmCham EU and our member companies are committed to doing everything we can to help in the crisis response. Many of our members have engaged first-hand in the efforts to tackle COVID-19. We will continue to cooperate closely with the EU, Member States and the wider business community, as we seek to play our part in supporting the EU's response and economic recovery.