You are here
AmCham EU joined the 21st Annual State of American Business event hosted by the U.S. Chamber of Commerce
On Thursday, 9 January 2020 the U.S. Chamber of Commerce hosted the 21st Annual State of American Business event. Through real-time video integration in a series of live watch events across the United States and around the world, AmCham EU was present and actively participated in the American business watch party.
You can watch the full event here.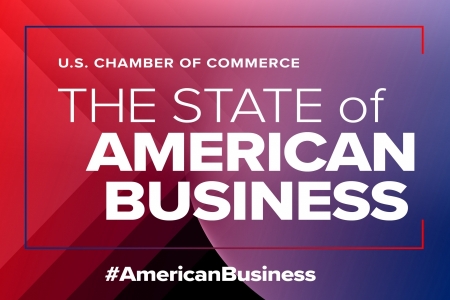 AmCham Mexico, AmCham Canada, British American Business as well as several local and state chamber partners in the US also joined the watch party. The event included U.S. Chamber CEO Thomas Donohue's annual address, followed by a Faces of Business fireside chat moderated by U.S. Chamber President Suzanne Clark. Discussions focused on the challenges and opportunities of American business in 2020, with a special focus on America's role in the global economy and the importance of the international business arena.