You are here
After several delays, mini package on circular economy goes ahead
On Tuesday, 16 January 2018 the European Commission released its much anticipated 'mini package' on plastics. This contains a range of communications, actions and targets essential for the completion of the circular economy in Europe and a more sustainable economy.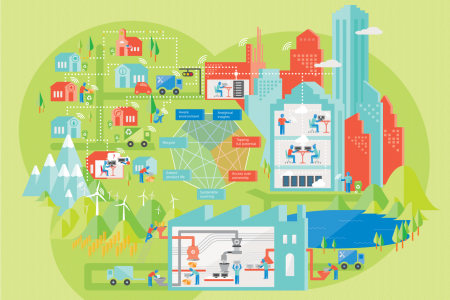 The documents released by the Commission included a Communication on a European Strategy for Plastics in a Circular Economy; a Communication on the Interface between Chemicals, Products and Waste; a Monitoring Framework on the Circular Economy; and a new Directive on Port Reception Facilities.
For AmCham EU and its members in the Environment Committee, these issues have been a priority for the past year. The publication of the package after several delays is a welcome step in the right direction toward achieving a circular economy in Europe.
Concrete applications of the new plastics strategy
Under the new Plastics Strategy, all plastic packaging on the EU-market will be recyclable by 2030. The new legislation will seek to dramatically reduce the consumption of single-use plastics, such as shopping bags and restrict the intentional use of microplastics in consumer goods, such as cosmetics.
While the strategy includes many ambitious goals and targets, it contains limited concrete legislative proposals. The Commission instead has proposed a framework for plastics in a circular economy. The effective substance will have to be provided by future legislative work.
Included in the strategy is a list of measures that will be needed for the successful implementation of the Communication. Under the headings of Improving the economics and quality of plastics recycling; Curbing plastic waste and littering, Driving investment and innovation towards circular solutions; and Harnessing global action, the Commission has in total listed 39 actions that it aims to achieve.
Interaction between chemicals, products and waste legislation
Meanwhile, the Commission has the objective of analysing, developing and choosing options on the interaction between chemicals, products and waste legislation. The results will be highly relevant for the EU´s Non-Toxic Environment Strategy and provide a key pillar for the implementation of the Plastics Strategy and its objectives of advancing the quantity and quality of plastic recycling.
By Florian Gleissner, Policy Adviser (FGL@amchameu.eu).