You are here
Facilitating greater transatlantic R&D cooperation
On Tuesday, 15 September, AmCham EU had the pleasure of hosting a webinar entitled 'Facilitating greater transatlantic R&D cooperation: The European Defence Fund'. The webinar featured stakeholders that play a leading role in the unprecedented momentum around European defence investment and coordination. The event focused on addressing misconceptions on the Transatlantic Defence Technological and Industrial Cooperation (TADIC), the concept of strategic autonomy and the US International Traffic in Arms Regulations (ITAR) as well as its reform.
The speakers also discussed the opportunities and challenges of the European Defence Fund (EDF). Rosa Rosanelli, Member of the Editorial Board of the Strategic Trade Research Institute moderated the discussion.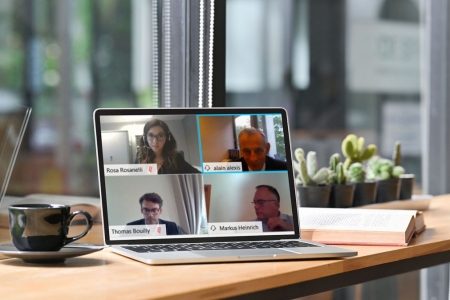 Panellists included Alain Alexis, Acting Director for Defence Industry, DG Defence Industry and Space, European Commission; Matthew S. Borman, Deputy Assistant Secretary of Commerce for Export Administration, Bureau of Industry and Security, US Department of Commerce and Markus Heinrich, Vice-Presidency, Germany & Central Europe, Collins Aerospace, a Raytheon Technologies Company. Thomas Bouilly (Boeing), Vice-Chair, Security, Defence and Space (SDC) Committee, AmCham EU gave opening remarks on behalf of the SDC Committee.