You are here
EU climate law: Forging Europe's green future
Earlier this year the European Commission presented a proposal for a European Climate Law that sets a legally binding target for climate neutrality by 2050. AmCham EU member companies have been have been researching, investing in and developing a wide range of low-carbon technologies in Europe for decades and are keen to support the establishment of a well-designed framework that fosters the development of efficient and cost-effective solutions to achieve the EU's climate goals. For more on AmCham EU's position on the EU Climate Law, please see our position paper here.
The COVID-19 crisis has had a significant impact on the European economy and moving forward, the EU Climate Law, as a key pillar of the European Green Deal, will be essential to unlock the economic, social and environmental benefits of the green transition. More climate friendly solutions, including investment in sustainable infrastructure will bring to bear the EU's potential to be a leader in combatting climate change.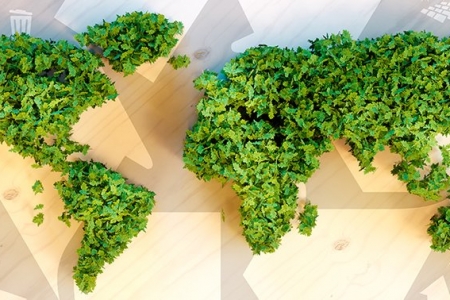 International cooperation is paramount to achieving climate ambitions. AmCham EU recommends the following guiding principles for the EU's climate law: a global approach including international cooperation on carbon markets; giving a central role to carbon pricing; a transparent and science-based approach taking state-of-art technologies and economically viable solutions into account; a common methodology to assess progress based on a common measurement unit; a stable and predictable investment climate taking long-term business models (of industry players) and the R&D timeframes for required breakthrough technologies into account.