You are here
Common understanding needed for transatlantic defence cooperation
The recent EU-US exchange of letters on the European Defence Fund (EDF) and the Permanent Structured Cooperation (PESCO) demonstrated the need for greater appreciation, understanding and recognition of Transatlantic Defence Technological and Industrial Cooperation (TADIC).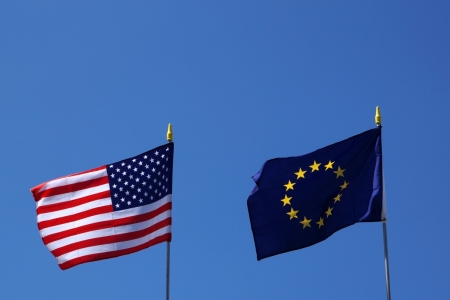 The EU and the US should continue to identify policy measures that can strengthen the alliance's military capability and economic competitiveness in the world. Since the 1949 North Atlantic (Washington) Treaty, leaders have agreed to eliminate policy conflicts and encourage economic collaboration. With this ambition more recently reiterated in the Joint EU-NATO declaration in 2016, policy-makers should once again focus on eliminating barriers to TADIC and full transatlantic interoperability. The transatlantic defence-commercial balance is dynamic and needs to be supported by both sides of the Atlantic.
A comprehensive study of TADIC is needed to provide an overview of the progress that has already been achieved and the hurdles that remain. This will be critical to ensure that further discussions are founded on mutually recognised facts. The quality of TADIC should however not be measured by one parameter alone. Instead, a wider set of specifications may be useful in presenting an extensive and decisive overview. The NATO Industrial Advisory Group (NIAG) Study Group 180 report, for instance, recommends that quantity, quality, procedural, industrial integration and employment should be considered when analysing TADIC.
Cross-border partnerships, interoperability between allies and investments in joint innovation and the development of critical capabilities are essential for the collective transatlantic security and defence interests.