You are here
American Hour – Covering the US Elections: Breaking news from DC!
On Wednesday, 21 October, over 100 participants tuned in for AmCham EU's webinar, 'American Hour: Covering the US elections: Breaking news from DC!' with Jon Decker, White House Correspondent, Fox News Radio; Shawn Donnan, Senior Writer, Bloomberg; and Suzanne Lynch, US Correspondent, Irish Times. In this conversation moderated by Victoria Main, CEO, Cambre Associates, the three senior journalists discussed their coverage of the 2020 US elections during a global pandemic and the key factors that could decide the election.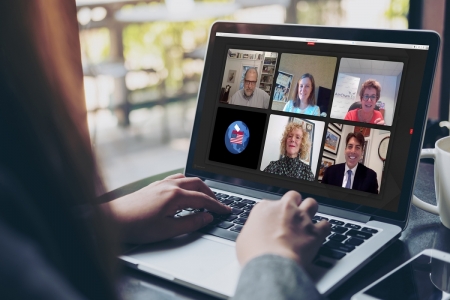 The 2020 presidential campaign is happening under historic circumstances as America is battling with a global pandemic which led to economic crisis and is facing volatile national conversation on race. The three journalists highlighted key factors to pay attention to in the next two weeks as America decides between incumbent President Donald Trump and Vice-President Joe Biden.
Donnan shared that a visible difference from the 2016 campaign is that in Pennsylvania, an important swing state narrowly won by Trump in 2016, he observes a shift from shy Trump voters to shy Biden voters. Lynch observed that those who she she interviewed on the campaign trail in North Carolina - where she dialed from - had already cast their votes. Indeed, 18% of eligible voters in America have already voted. Decker highlighted two groups that could tip the balance in Biden's favour: the female vote and the Black vote. America's women are rallying in large numbers behind Biden in response to Trump's controversial leadership style. Black voters are engaging in record numbers and could make red states, such as Georgia and North Carolina, winnable for Biden.
The senior journalists agreed that it has been difficult to cover President Trump's rallies due to lack of safety measures. However, all concurred that they benefited from unparalleled access to President Trump during his first mandate and questioned whether the same level of accessibility would in future administrations.
Donnan discussed what a possible Trump II or Biden I administration could mean for America's international trade policy. In his opinion, a second Trump administration would be another major test for EU-US relations: the confrontational tone would remain and a trade war between the two blocks with potential additional tariffs levied on EU autos and auto parts would be possible. While Biden's internationalist perspectives could change the tone, this would not necessarily mean a return to status quo ante. Biden would cooperate with the EU on China, the reform of the WTO and new industrial subsidies rules, but would expect the EU to respect its commitment on defence spending at NATO.