You are here
AmCham EU's vision for the future of European Industry
Industry is a vital sector of the European economy. The EU needs a comprehensive industrial strategy in order to improve the global competitiveness of the region.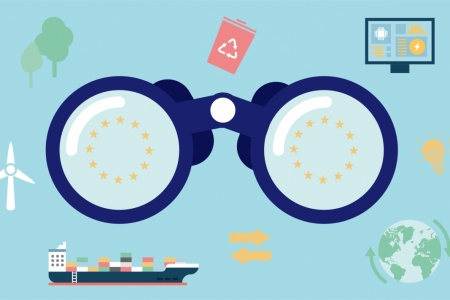 In light of the automatisation of processes, the changing context of the job market and the growing importance of environmental concerns, as well as the uncertain geopolitical outlook, AmCham EU has published its latest position paper, outlining its vision for the future of European industry. AmCham EU outlines four priorities for an EU industrial strategy. These priorities include digitising European industry: fostering innovation in people, technologies and processes; creating the right environment for a clean future; accelerating the EU circular economy; reinforcing the rules-based trading system and reinvigorating the transatlantic partnership.
The paper underscores the importance of industrial manufacturing to the European economy, while acknowledging the need for a more comprehensive EU strategy going forward, in order to improve global competitiveness of the region. You can read the paper here and find out more about our industrial policy priorities.
AmCham EU believes that a joined-up strategy for industry that cuts across sectors, from digital and skills, to employment, environment, energy and trade will ensure Europe's global competitiveness and protect the jobs associated with the sector, as we step into a new era of industry. Our recommendations for an effective European industrial strategy address current challenges faced by industry and plot a future course to a more competitive and more prosperous industry for tomorrow.