You are here
AmCham EU wins 'Best Association Publication' award
On Thursday, 28 March, AmCham EU received the 'Best Association Publication' award at the European Association Awards 2019 for the Transatlantic Economy 2018 report.
This edition of the report featured new visuals and infographics, telling the powerful story of the transatlantic economy in a more user-friendly way. The judges said they felt the report 'was a robust and fact-checking instrument, of great value to transatlantic relations. A professional content and approach from AmCham EU!'.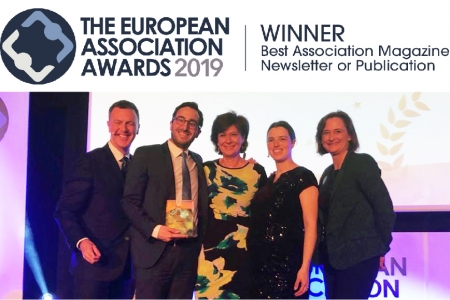 We are sincerely grateful to the report's co-authors Dan Hamilton and Joseph Quinlan at John Hopkins University's School of Advanced International Studies (SAIS) for our partnership.
Learn more about the award here.