You are here
AmCham EU congratulates European Commission President-elect Ursula von der Leyen
On Tuesday, 16 July 2019 the European Parliament formally elected Ursula von der Leyen as President of the European Commission, marking a turning point in Europe's path towards building a more diverse and inclusive leadership in politics and the economy.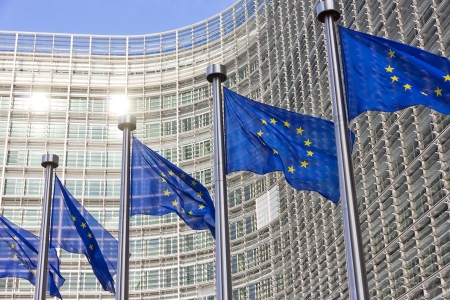 AmCham EU and its members are strongly committed to ensuring that more women reach leadership positions. On this occasion AmCham EU would like to congratulate Ms von der Leyen on her election. Her presidency begins at a time of many challenges for the EU but AmCham EU is convinced that under her leadership the EU will be united and more impactful.
As American companies employing 4.8 million citizens across the EU, AmCham EU members strongly share Ms von der Leyen's view that the next five years will be 'an opportunity for Europe to strive for more at home in order to lead in the world'. As highlighted in our Agenda for Action 2019-2024, AmCham EU also believes in the importance of allowing Europe to play a leading role in supporting global cooperation around critical themes that need shared solutions. Looking at Ms von der Leyen's proposed agenda so far, we see many shared challenges ahead, such as developing an ambitious and inclusive climate transition, strengthening the competitiveness of the EU Single Market and navigating the digital transformation.
AmCham EU is looking forward to working together with the European Commission towards building a more sustainable, competitive and innovative Europe over the next five years. Our members along with their employees across Europe are ready to play their part in ensuring that the region continues to strengthen its competitive edge whilst preserving a high standard of living for its citizens.