You are here
AmCham EU celebrates International Women's Day 2019
In the last few years, a momentum for women's rights and justice around the globe has continued to grow. Whether in pay, promotion or politics, equality is beneficial to everyone and by investing in this change, we are investing in a better future for all. The business community, specifically US companies, recognise this need and are committed to engaging in difficult but important conversations alongside targeted actions.
AmCham EU and its members are committed to fostering discussion and sharing best practices through our Gender Initiatives Task Force. In addition, one of AmCham EU's Agenda for Action 2019-2024 priority areas focuses on Empowering People, which includes supporting industry-led initiatives to promote diversity and inclusion in the workplace.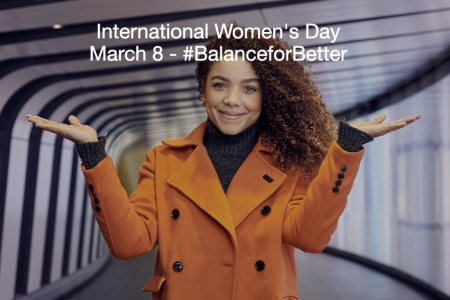 Ahead of International Women's Day, Susan Danger, CEO, AmCham EU, spoke as part of a panel at the Born to be Leaders event organised by the Romanian Permanent Representation to the EU on Thursday, 7 March. The event featured introductory remarks by Viorica Dăncilă, Prime Minister of Romania followed by an interactive discussion with women leaders from various sectors. In a conversation ranging from education to how best to foster diversity in the workplace, Susan reiterated the importance of encouraging girls to take up leadership positions and of mentoring girls from a young age. Susan reminded the panel that it is essential to build a positive narrative and that, although there is progress to be made, there has been real improvement in gender equality in recent years.
AmCham EU and its member companies are proud to celebrate International Women's day and all of the work done by women around the world.