You are here
AmCham EU attends 40th ALDE Party Congress in Athens
A delegation from AmCham EU's European Parliament Outreach Task Force attended the 40th ALDE Party Congress in Athens, Greece from 24 October to 26 October. The event brought together approximately 800 delegates, including Prime Ministers, European Commissioners, party leaders, decision-makers, delegates and individual members from member parties all over Europe, as well as affiliated organisations, guests and press.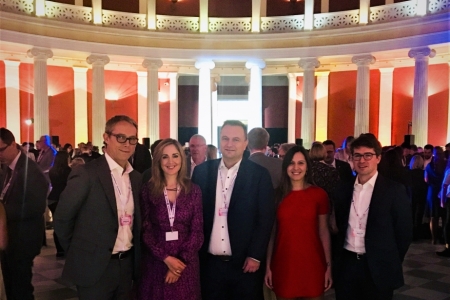 During the opening ceremony, there were inspiring speeches made by personalities from the European liberal and democrat family, including: Hans van Baalen, ALDE Party President; Dacian Cioloș, MEP, President of the Renew Europe Group; Xavier Bettel, Prime Minister, Demokratesch Partei, Luxembourg; Margrethe Vestager, European Commission Executive Vice-President-designate for a Europe fit for the Digital Age, and Violeta Bulc, European Commissioner for Transport from 2014 to 2019.
For further information, please contact Roberta Brumana, External Relations Adviser (RBR@amchameu.eu).