You are here
AmCham EU's Annual Competition Policy Conference reaches its 36th year
On Tuesday, 12th November, the 36th Annual Competition Policy Conference took place which focused on the major developments in the field, while attempting to predict what future issues may arise on the Commission's agenda.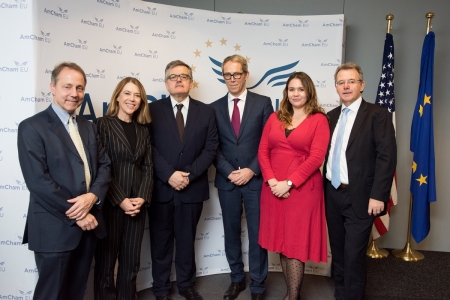 During the panel discussions on state aid, mergers and abuse of dominant positions, our speakers shared diverse and insightful views of both the public and private sector, representing the European Commission, industry and academia.
The conference concluded with a keynote address by Cecilio Madero Villarejo, acting Director General, DG Competition, European Commission who shared his vision of the future of competition policy and law and asserted that the "level and open Single Market is key to our idea of Europe".