You are here
Digital Single Market
Fostering the digital transformation of the economy and society and creating the right regulatory environment for data-driven technology is a key priority for AmCham EU.
Our membership represents a wide range of actors in the digital economy, including providers of internet services, software, content, telecommunications and technology equipment, to manufacturing companies and non-tech service providers, among others.
We support the creation of a Digital Single Market where online services, goods and data can move freely.
This is crucial to enable start-ups and technologies to scale-up and make Europe globally competitive. Regulation can play a role in removing market access barriers across the EU, and where market failures exist, ensure fair competition, trust and security. To support investment and innovation and considering the fast-evolving nature of the digital economy, we believe that any regulation must be technology-neutral, targeted and based on global and forward-looking principles.
Questions? Contact Ed Haynes, Policy Adviser (EHA@amchameu.eu)
Shaping the digital marketplace
Competition
Consumer agenda
Digital tax
Digital networks & services
Digitisation of the economy
Data economy
Financial services
Healthcare
New & emerging technologies
Future of work & skills
The Future of Work, Education and Skills is a 2018 AmCham EU flagship priority. Learn more
Transport
Data protection & privacy
e-Privacy
GDPR implementation
Annual Transatlantic Digital Economy Conference
Each year, AmCham EU holds a conference focused on digital issues.
See the highlights from past years:
Cybersecurity Act
Cybersecurity strategy
Electronic evidence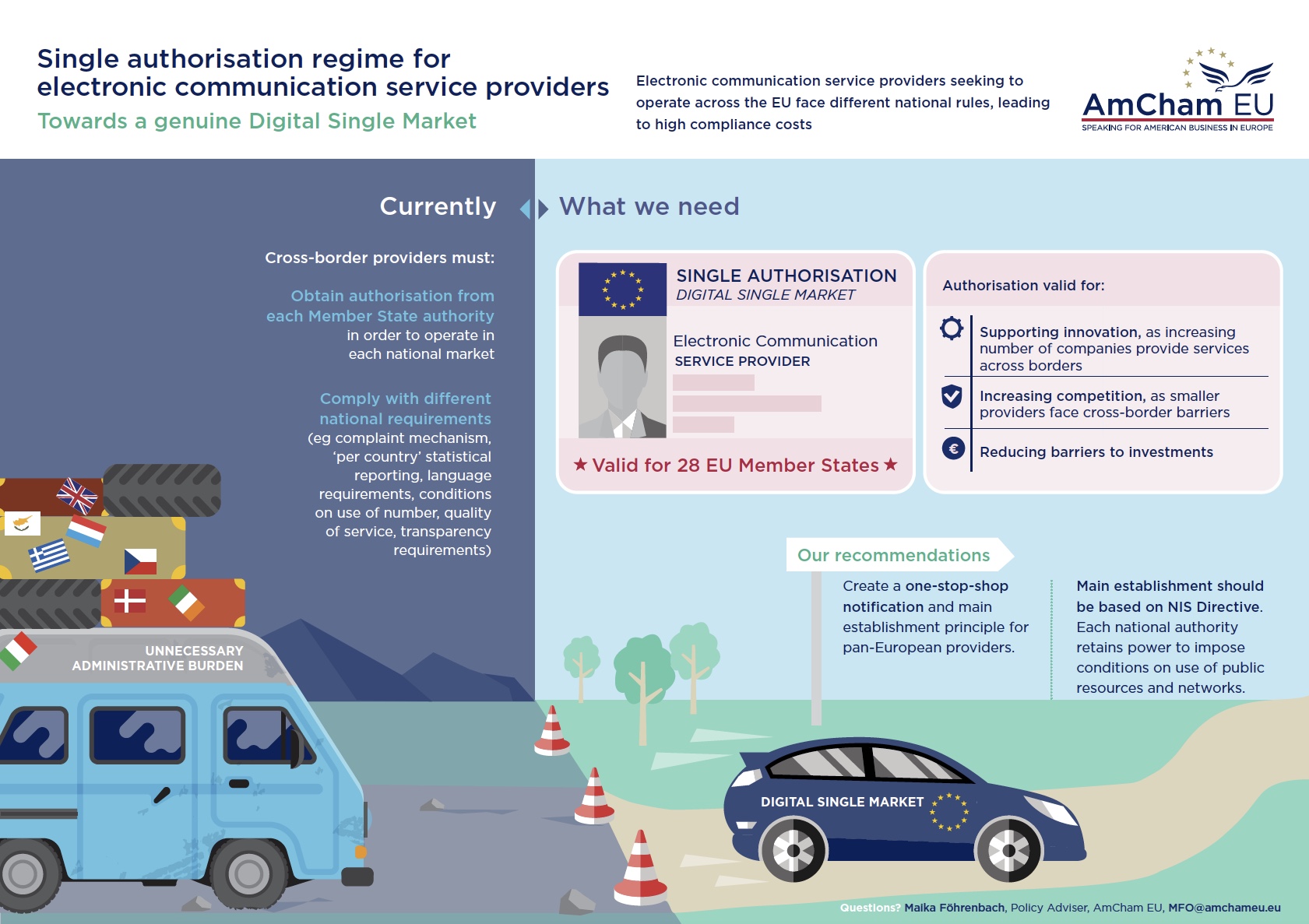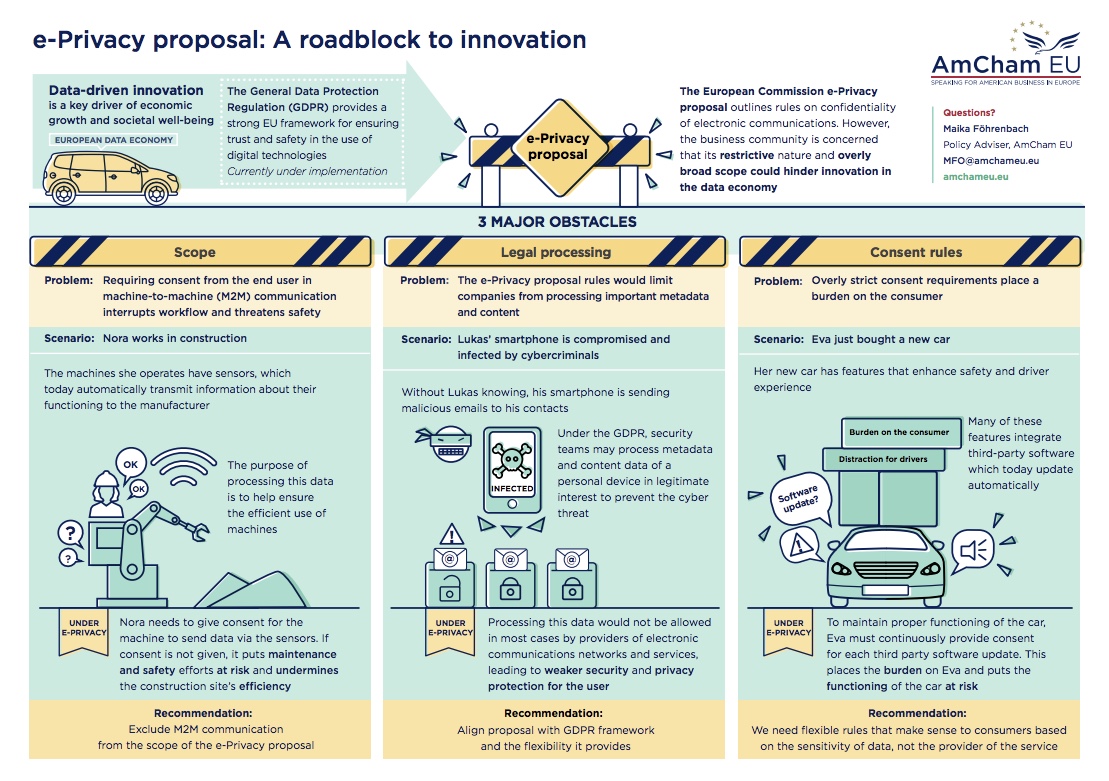 ---
American companies investing in digital in Europe